The ultimate NuDerma High-Frequency system. Our clinical-grade system features a more powerful NuDerma wand and new FUSION Neon-Argon applicators. The 6 FUSION applicators provide the skin-boosting benefits of Neon and breakout-fighting power of Argon in one universal delivery system. They work synergistically to offer the complete spectrum of skin therapies while shortening the duration of treatment and the need to switch between individual Neon and Argon wands.
Improve Your Skin Profile – High-frequency treatments are a safe and 100% natural way of improving cellular turnover in your skin by oxygenating the various layers. This improves elasticity over time to reduce fine lines and soften wrinkles. Use it in conjunction with your favorite beauty creams and serums to drastically improve their absorption into your skin so you can get the most out of them.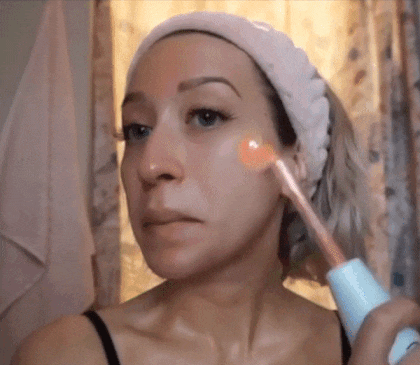 Target breakout-prone skin – Fusion applicators include Argon which reduces visible signs of blemishes quickly. Even if you don't suffer from blemishes, Argon has been shown to offer complexion calming benefits. High-Frequency treatments soothe signs of inflammation under the skin surface to smooth out your complexion.